ODM and consulting

KpKorea provides

Total Service
We provide customized total service based on daily chemical item brand as a top Korean R&D manufacturing company.
We will grow with our valuable costumers under our motto-trust, creativity and passion.

Household product (detergent) manufacturing company
OEM (Original Equipment Manufacturing)

We produce and supply customized products

ODM (Original Design & Development Manufacturing)

We can proceed with item design along with item planning and item development under partnership with our clients upon request. We produce and supply product under joint-developed product specification.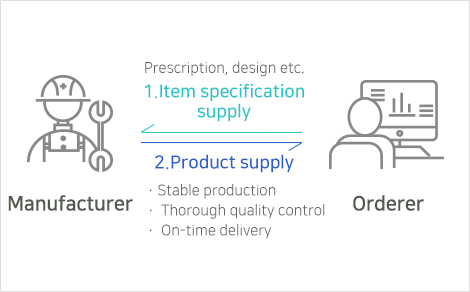 Related customer

Customized method for companies in the same industry but lack of manufacturing capability.

Process

Product manufacturing and supply based on customer requested specification.

Post management

Stable quality management after product launch and management based on accurate product delivery period